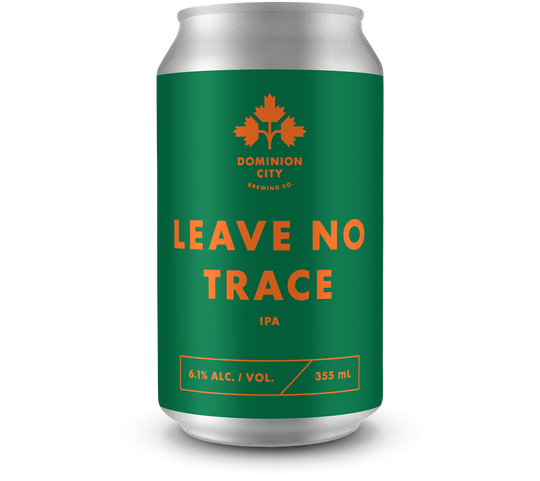 Leave No Trace IPA
---
"Keep It Beautiful"
Leave No Trace is our love letter to the outdoors. We created it to celebrate the hike to the summit, the paddle to the island, the solitude of the back country camping trip and those rare moments of transcendence when you feel like a small part of a larger whole.
This version is hopped with
Freestyle Hops
NZ Cascade, Hayhoe Hops Chinook & our hand-selected Citra
®
. Aromas of papaya, ruby red grapefruit, nectarine. 
---
Ingredients
Fermentables: Pilsner, Dinkel, Flaked Oats, Malted Wheat
Hops: Freestyle Hops Cascade, Hayhoe Hops Chinook, Citra®
Adjuncts: None
Yeast: House Preferred Ale Yeast