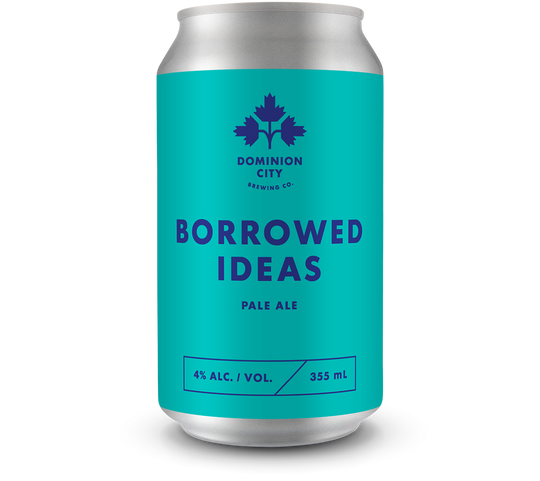 Borrowed Ideas
Pale Ale
---
"Snappy, refreshing and aromatic."
Borrowed Ideas is an evolving concept inspired by the light, balanced and delicious beers we love.
Brewed with modern/fruity Southern Hemisphere hops, in conjunction with classic European hops, this batch is hopped with NZ Hops Motueka, Czech Saaz and Kazbek. 
This is a dry, yet fluffy pale ale. Displaying notes of lime zest, kumquat, and fresh white peach. 
---
Ingredients
Fermentables: Pilsner, Flaked Wheat, Wheat Malt
Hops: Motueka, Saaz, Kazbek
Adjuncts: None
Yeast: House Preferred Clean Ale Yeast