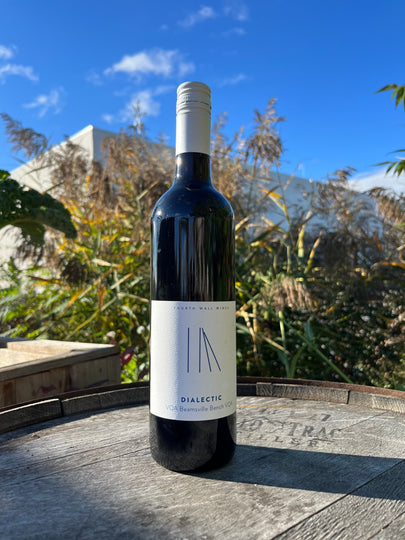 Fourth Wall Wines - Dialectic 2022
---
We've collaborated on a small bottling called 'Dialectic', an almost 50/50 blend of Petit Verdot and Cabernet Sauvignon. Neither of us could think of a time we had seen this specific combination bottled, and I adore the result. It's got vitality and structure; and to date it's been constantly evolving both in bottle and glass.

Vines are about 20 years old; wines aged about 9 months in a combination of 500L and 225L casks mostly for settling. The fruit is extraordinarily bright, pure, and powerful.

Petit Verdot on its own is quite upbeat, vinous, and a little heady. We know Cabernet Sauvignon - and to be honest, it's one of the most enjoyable Cabernet Sauvignon I've ever tried grown in Beamsville. There's a ton of correct ripeness yet with an inherent elegance that brings you back to some mix of pre-Parker Bordeaux and Coonawarra. It's wild.

PICK UP AND LOCAL-OTTAWA DELIVERY

ONLY

.
---