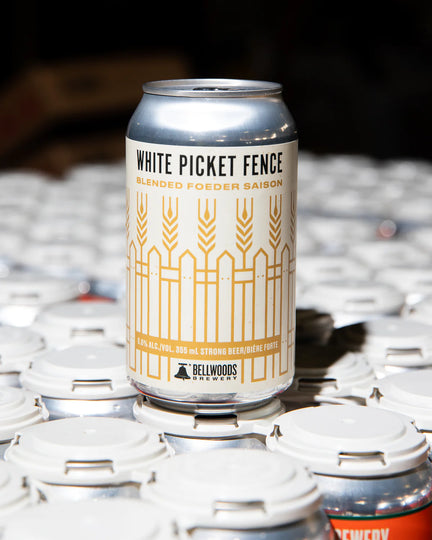 Bellwoods Brewery - White Picket Fence 355ml
---
A symbol synonymous with Bellwoods Brewery; White Picket Fence is a Blended Foeder Saison made in the "solera-style". Oak Aged beer is blended with a small percentage of fresh beer before being lightly dry-hopped and bottle-conditioned. The result is layers of balanced acidity, subtle brett, and citrus fruit flavour. 
What it smells and tastes like:  A complex, layered beer with perfect champagne-like carbonation to carry the lemon meringue aromatics, bright hop character, and rich brett notes. Refined and balanced acidity with lots of complimentary citrus. 
PICK UP AND LOCAL-OTTAWA DELIVERY ONLY.
---