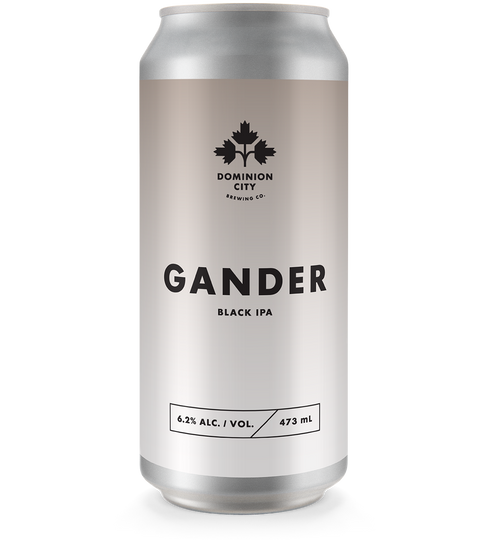 Gander Black IPA
---
It's been said the Canada Goose has a curious nobility; these loyal beasts are brave, confident and difficult to intimidate. Gander Black IPA borrows many of these noble traits with bold and complex flavours that stand their ground.
Brewed with Citra®, Simcoe
®
and Ontario-grown Cascade hops, this beer showcases massive citrus aromatics, well-integrated pine resin, orange pith and subtle dark cocoa bitterness.
---
Ingredients
Fermentables: Mississippi Mills English Pale, Carafa Special III, Munich Dark, Wheat, Midnight Wheat
Hops: Citra®, Hayhoe Hops Cascade & Simcoe®
Adjuncts: None
Yeast: House Preferred Clean Ale Yeast