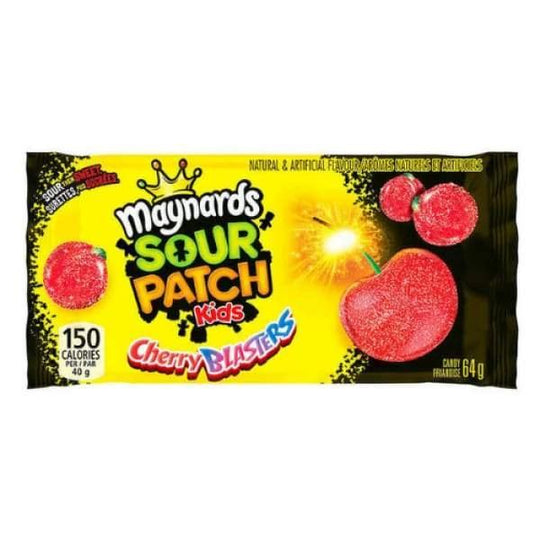 Cherry Blasters Gummies
---
Blast off with these Sour Patch Kids!
It's no wonder these Sour Patch Kids are at it again! This time they just can't wait for your tastebuds to blast into pure deliciousness.
The Maynards Sour Patch Kids Cherry Blasters Candy are made with real fruit juice! This gummy candy starts off with a sour-tasting bang before transforming into a sweet treat.
This Canadain Candy comes in a red cherry shape. Each mouthful is soft and chewy and impressively flavourful.
---